As the severity of cyberattacks keeps rising, cybercrime has made it to the top of the international agenda.
While the rise of sophisticated IT solutions has revolutionized the way we do business today, it has also made organizations more vulnerable to cyberattacks than ever.
Still, the majority of small businesses don't take this problem seriously.
According to the KMPG report, 51% of small businesses believe that no one would target them, while only 33% of them feel completely prepared for a cybersecurity breach. That's exactly what makes them an easy target.
Here are a few reasons you should invest in a solid cybersecurity strategy.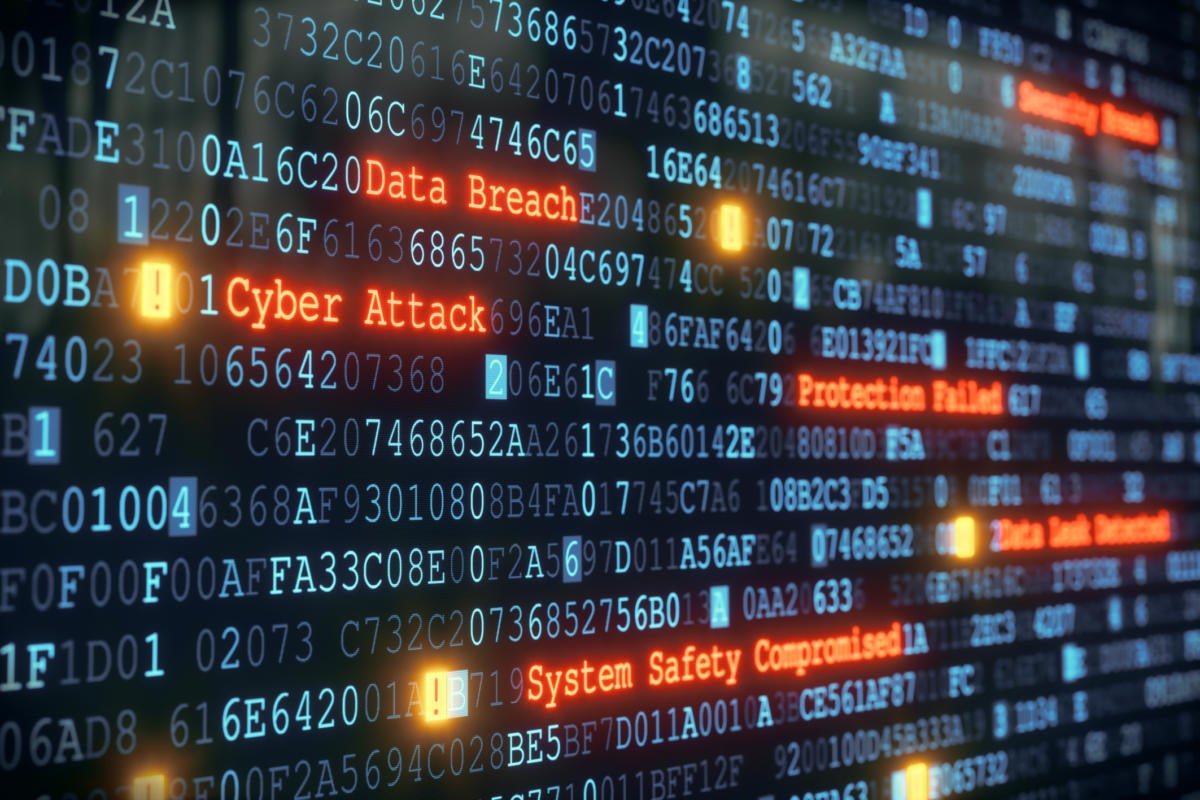 Your Employees' Negligence Comes at a Price
Today, hackers don't target machines anymore. They target people. In other words, they will take advantage of your employees' negligence to grab your company's sensitive information.
Given this fact, it's not surprising at all that the need for cybersecurity employee education is rising at an astonishing pace. Researchers predict that the awareness training market will rise up to $10 billion by 2027.
These step-by-step courses are supposed to teach your employees the basics of cybersecurity and make them care about cybersecurity. For example, your employees could take part in "live fire" activities, where they would undergo a simulated hack, created according to their job position. To make the most of this project, you could also incentivize your employees for recognizing a phishing email, setting stronger passwords, or participating actively in mitigating the risks of a cyberattack.
The Number of Cyberattacks is Growing
Today, the number of organizations turning to the Internet of Things is on a steady rise. However, parallel with this phenomenon, the number of cyberattacks is also growing. These attacks have become extremely sophisticated and difficult to predict. This is exactly why you need to invest in an adequate cyber risk management. This, for example, requires you to build a solid security strategy, tailored to your business' needs. It should include a few steps, such as:
defining the cybersecurity scope

building the implementation plan

the execution of the cybersecurity plan based on your timeline, resources, and budget

conducting cybersecurity reports regularly

monitoring the ongoing cybersecurity strategy and improving it continuously
You need to Protect the Data You've Moved to Cloud
Today, we've transferred almost every aspect of your lives to the cloud. The same goes for the way we do business. Namely, the cloud enables an uninterrupted flow of information, allows real-time communication between employees, and gives us the opportunity to store massive amounts of data without having to invest in additional hardware pieces. Precisely because of this, 80% of all IT budgets will be allocated to cloud this year.
Of course, with the rise of cloud computing, cybersecurity threats are also growing. For example, the Microsoft Intelligence Report states that the number of cloud-based Microsoft accounts that got hacked increased by 300% in 2017. Moreover, account sign-ins attempted from malicious IP addresses has also skyrocketed by 44%.
So, even though the cloud has become the backbone of every organization, without proper cybersecurity strategy, it remains one of our top concerns.
The Majority of Businesses don't Survive a Cyberattack
The consequences of suffering a cyberattack are grave. Namely, statistics tell us that 60% of small businesses that face this problem never recover and go out of business in 6 months. There are numerous tangible and intangible reasons for that.
One of the most obvious ones is the financial loss. For example, in Australia, the cost of a cyberattack ranges from $200.000 to over $600.000 per incident. There are also numerous additional costs related to customer notification, credit monitoring, and the possibility of legal judgments.
Apart from these measurable costs, there are numerous indirect problems that may cost your business a lot. Moreover, 90% of consequences of cyberattacks fall into the category of intangible, according to a recent Deloitte report. Some of them are operational disruptions, the loss of proprietary information, and a substantial reputational damage. The KMPG report mentioned above shows that 89% of the small businesses that have experienced a cyberattack confirmed that it heavily affected their reputation. Unsurprisingly, this can lead to the loss of customers and, of course, to the reduction of profits.
Overview
Remember that many cybercriminals look for small, vulnerable businesses. Worse yet, these breaches can never be fully predicted. This is why you need to build and implement a cybersecurity plan that will make your company less of a target and help you mitigate the risk of the attack.
Note: Full or partial copy of the publication is allowed only with the direct active link to InnMind platform.